This week at TASS we are celebrating Services Manager, Annie Robins, on her decade-long tenure with us. Annie has played a fundamental role within the TASS team since she first started, and has grown and flourished alongside the business.
To commemorate this milestone, let's take a glimpse back at the last 10 years.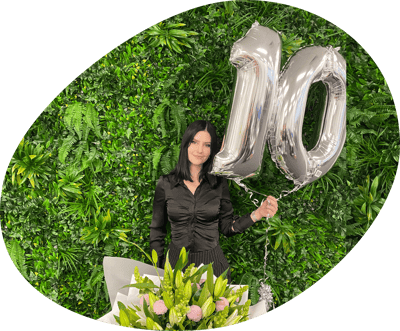 Fresh out of high school, Annie's horizons were clouded with uncertainty as she weighed up what she wanted to do. The difficult decision of going to university or jumping straight into full-time work was weighing heavily on her mind.
When asked about this, Annie says she ultimately decided jumping headfirst into the workforce was the best move for her, and the rest is history.
"I was young and excited to start working at a software company. Since then, I've been with TASS through so many changes."
Like a handful of TASS employees throughout the years, her journey started with managing the front desk. As with many in this role, developing new skills and knowledge of the software unveiled new opportunities, and Annie was no exception to this trend.
It wasn't long before these opportunities arrived at Annie's doorstep when she was offered a position with the helpdesk team, beginning her career in the EdTech space.
"I wanted to study something in science and expected to go back to that but after 3 months, I got offered a job in helpdesk and a year in I was asked if I could run a massive project to migrate 40 schools into one instance of TASS. I was challenged and invested from there."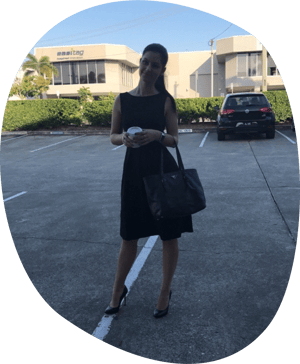 The progression didn't stop there. In 2015, after working on application support, project implementations and data migrations, Annie had an opportunity to pursue a position in the management team.
"I couldn't believe at such a young age I was entrusted to take over the then biggest department in the company. I was given the Services Manager position where I oversaw support, technical aspects, and professional services, and I had earnt a key role within the management team and software planning committee.

I had complete autonomy to do this, and paved the way for a lot of the processes that we have today."
Of course, these new challenges often required Annie to step outside of her comfort zone – but whether it was public speaking or keeping up with the changes of a rapidly growing business, Annie hasn't backed down:
"I've navigated so many different challenging situations and today can say that I've had experience with a plethora of things outside just customer services, which came with a lot of lessons, both in and out of the workplace."
When asked about some of the biggest lessons she's learned in her time at TASS, Annie gave this advice:
"Have patience, practice resilience, and be persistent. I don't think I'd be where I am today if I didn't learn and continue practising these.

I grew up here, so a lot of the life/personal lessons I've learnt have also been heavily influenced by all of the challenges, experiences and opportunities at TASS."
Group Leader and former Managing Director, Craig McAlister, sums up how Annie's persistence made her perfect for the role, stating she possesses "the grit and determination to get jobs done that are not altogether easy or straightforward."
While Annie has been involved with some of the biggest changes the company has seen over the years, when asked what one of her fondest memories of TASS is, she said: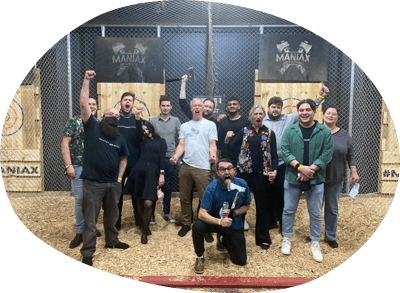 "My team and the relationships that I've built, it feels like a second family.

My colleagues challenge me, teach me, inspire me, and make me laugh. I get to have fun while growing and achieving goals.

Having an amazing team and all the fun times we have (my team and the management team), watching people grow, and international trips that have allowed me to not only learn from the Volaris businesses and bring that home to improve our business, but also have allowed me to do some personal travel and have some of the best times."
When reflecting on the last 10 years and looking at what the next 10 years hold, Annie reflected:
"I'm about to step into my next role within TASS which I'm super excited about. I've spent the last 6 months or so building a business plan and with the support of Volaris, I'll be entering a new era. I'm lucky enough to have so many opportunities and experiences and look forward to that over the next 10 years."
As she continues to add more feathers to her hat, we count ourselves lucky to be a part of Annie's journey thus far, and eagerly await what the future has in store for her.